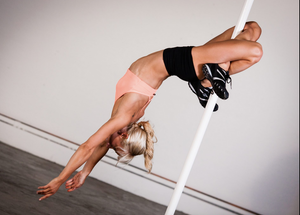 WHY FITPOLE?
Fitpole is a 100% domestic product made in Finland. When all products are manufactured in-house or subcontracted to local services, Fitpole's carbon footprint is exceptionally small. By buying Fitpole, you support domestic craftsmanship and get a product that lasts.
Fitpole has been committed to sustainable development since the beginning of its operation. As proof of this:
1. We manufacture all products in central Finland, in a logistically optimal
location. Thus, the carbon footprint is minimized in the
distribution of products throughout Europe.
2. All our raw materials come from a radius of 350 km to our assembly plant and the
assembly of the products is done completely manually, without machines.
3. None of the components of our products are manufactured
outside Europe, this way we ensure the smallest possible carbon footprint
for the parts of our products.
4. We only use renewable natural materials in the packaging of our products.
5. We use Finnish steel and Finnish wood in our products.
The wood we use is processed from a responsibly grown forest.
6. Fitpole does not use nickel at all, which may cause skin allergies in its users.
7. The design of our products has been refined to meet the strictest standards
In the hands of award-winning Finnish designers. Ahlsport's
products emphasize quality and usability. All our Fitpole products
are made of the strongest materials, making the products
the most durable on the market.
FITPOLE PARTNERSHIP?
Do you want to become a Fitpole dealer?
We are looking for new ways to introduce our products to people. If you have an idea how we could cooperate or you want Fitpole to become a seller again, please contact us: ahlsport@ahlsport.com